Black &Tan Finola Guinness
---
Queen Retired
Finola is living with her son as family pet in West Newton, MA.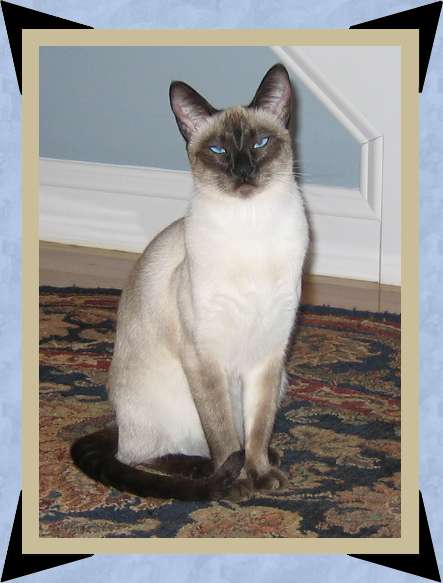 Photo at one year of age
Finola is of our own breeding from our Summer 2006 litter.
Born of
Dam: MAEVE GUINNESS OF BLACK&TAN
Sire: KIAN BASS OF BLACK&TAN
---
Nicknames: Finny, Fini Foo and Foo girl
My Album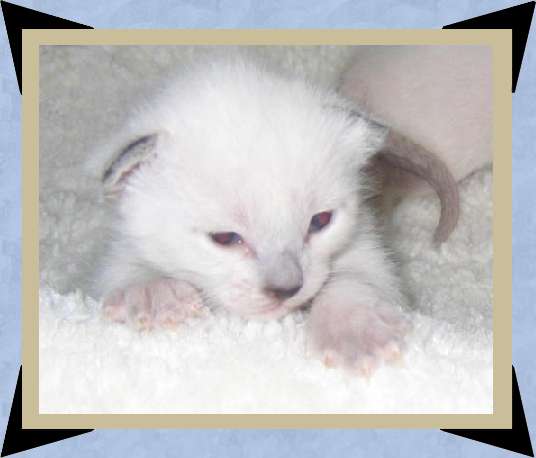 Thirteen days old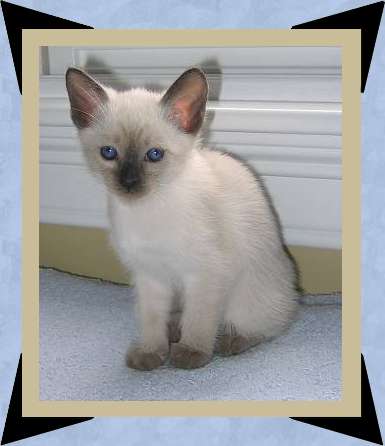 Finola is the English version of the old Irish name Fionnoula.
Pronounced "finn + ula" and is from Celtic fionn + ghuala meaning "fair shouldered"
Fionnoula was the daughter of King Lir whose second wife was so jealous she turned his children into swans
What better name for our graceful swan like girl.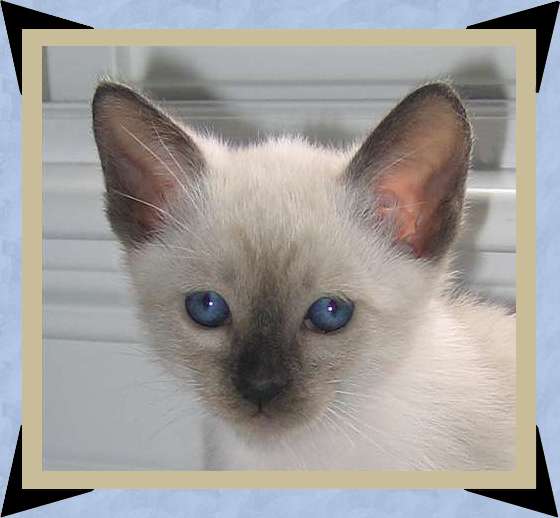 Six weeks of age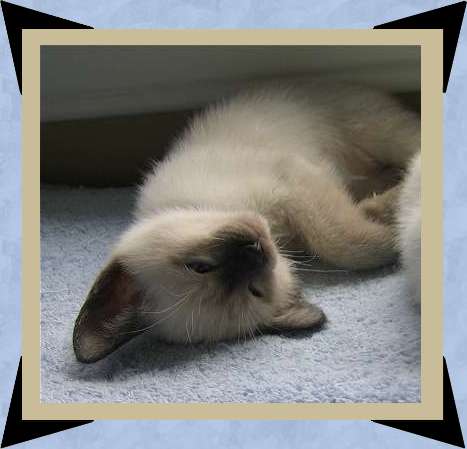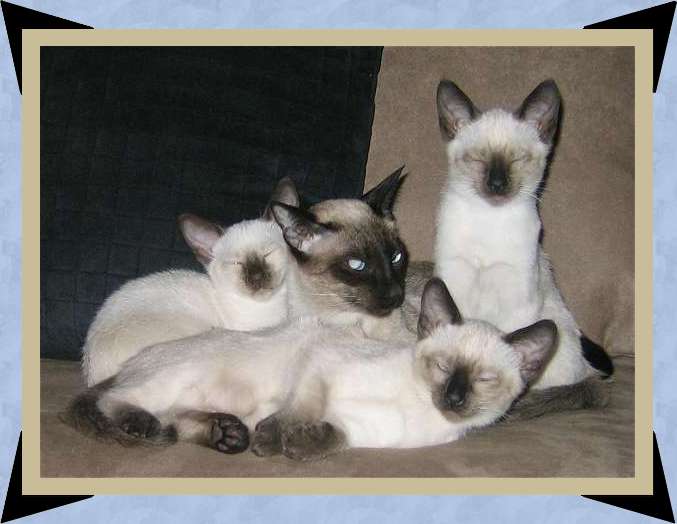 This photo is of me (sitting tall) with my mother, Maeve and my siblings.
You can read about me as a baby in Maeve's kitten diary. I was part of the "Murphy" litter of 2006
Lots went wrong for my mom with that litter.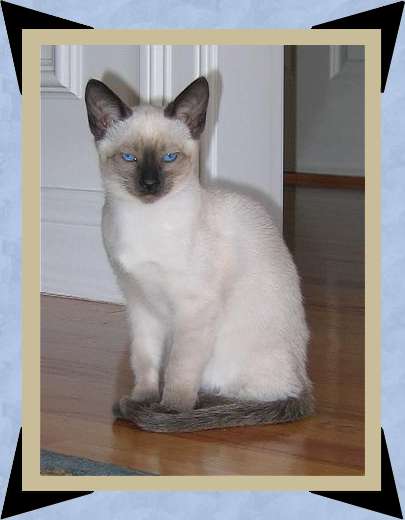 Eleven weeks of age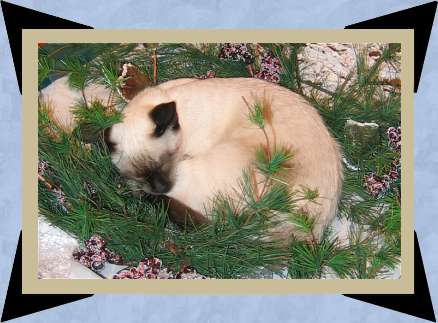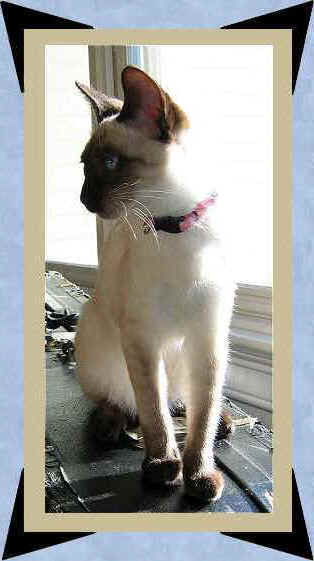 Five months of age
I inherited my fathers meezer curiosity. I was a busy kitten and got into lots of stuff.
When I was bored I would go upstairs and pick a plushy toy from a shelf and bring it down to play with.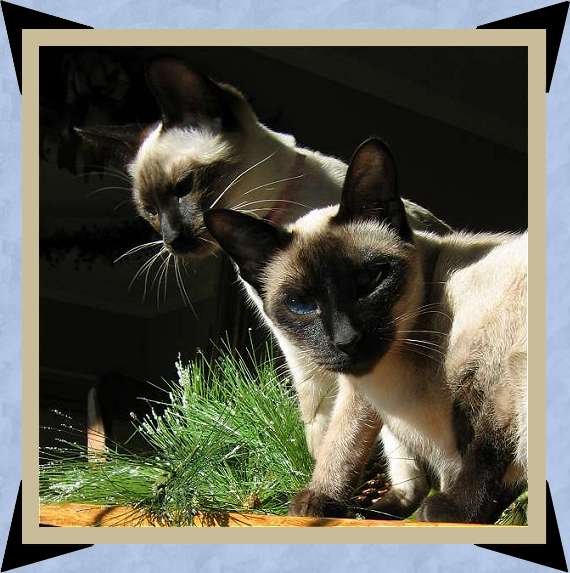 Finola is behind her mother Maeve in this photo.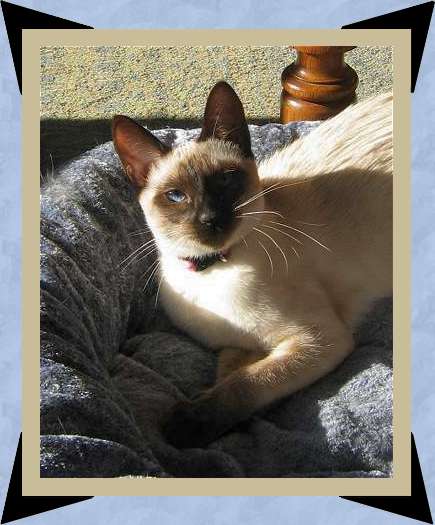 I'm still a curious meezer and Meowmy occasionally find me snooping in the pantry for a snack.
When we have kittens I really enjoy them.
I also like to run through the house at top speed. It's funny because it makes everyone puff up.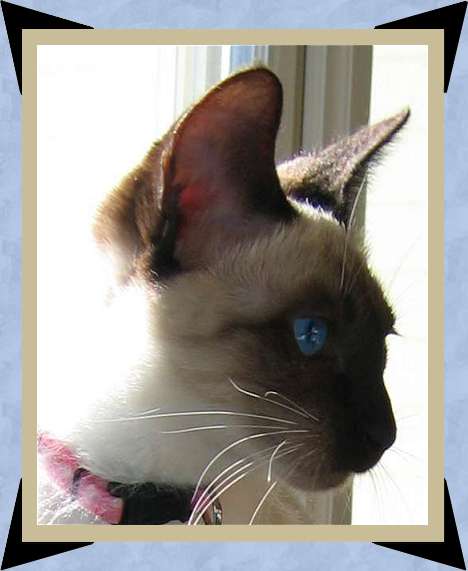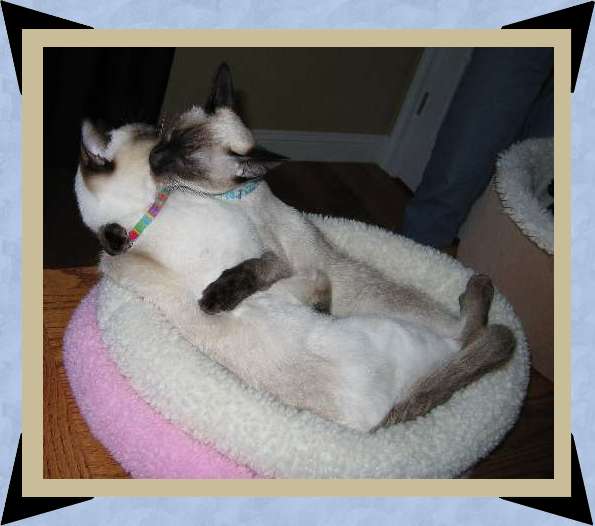 I love my half sister Keva.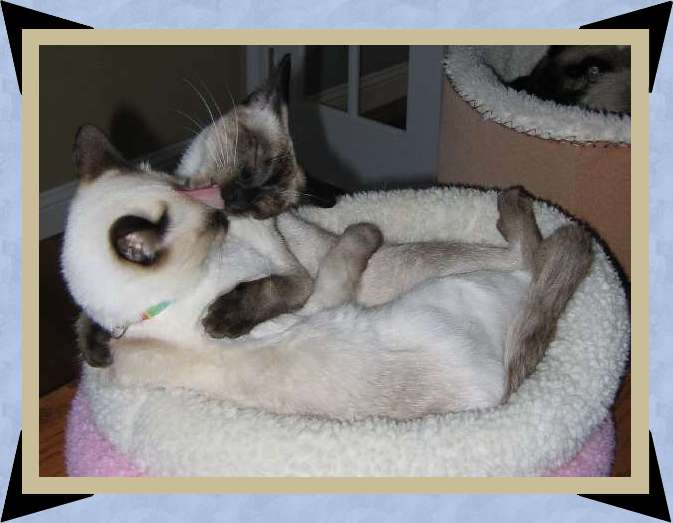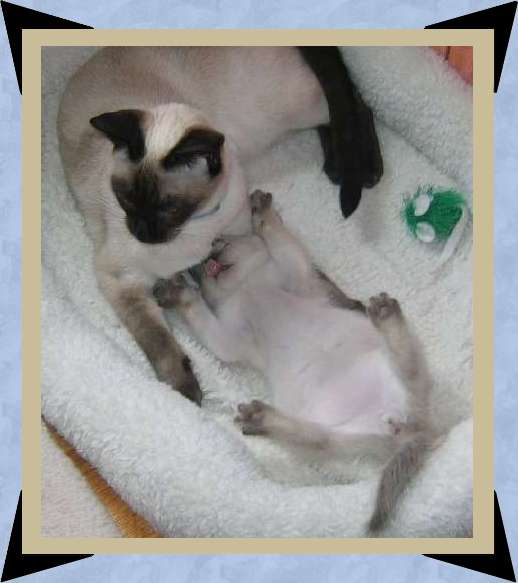 I even helped her out with caring for her first litter.
You can see me with her kittens in Keva's Spring 2007 Kitten Diary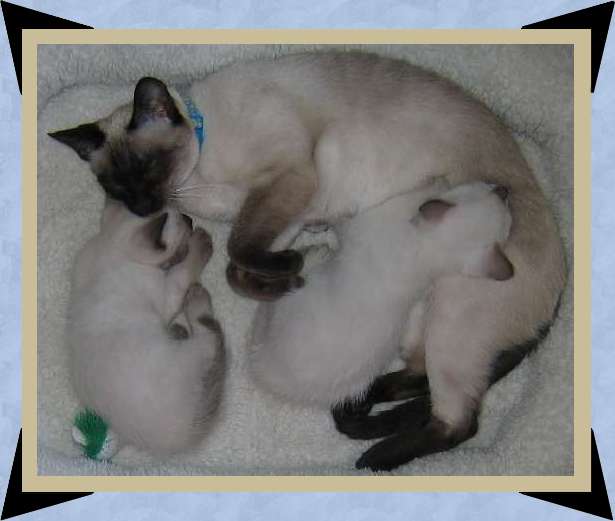 You know how there is always that one person who has their eyes closed in photographs?
I'm the same way. Meowmy takes hundreds of photos of me but somehow I always have my eyes half closed.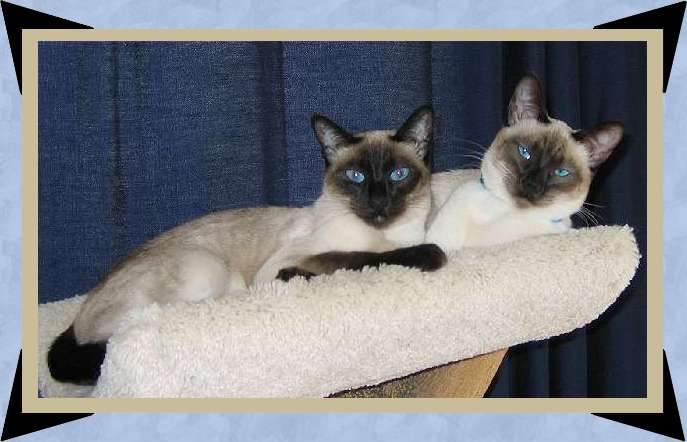 Here I am again with my mom. I'm on the right.
I'm a little bigger then she is. My body is a little longer too.
I have a slightly rounder head then she has. I look quite a bit like my father Kian.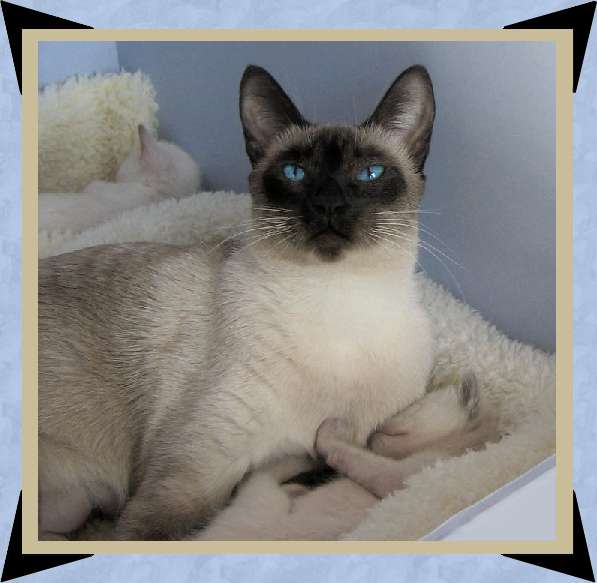 I'm all grown up now, I produced my first litter of kittens in October of 2007
You can check my kittens out.... Finola's Kitten Diary Fall 2007 , Finola's Kitten Diary Winter 2008 and Finola's Kitten Diary Fall 2009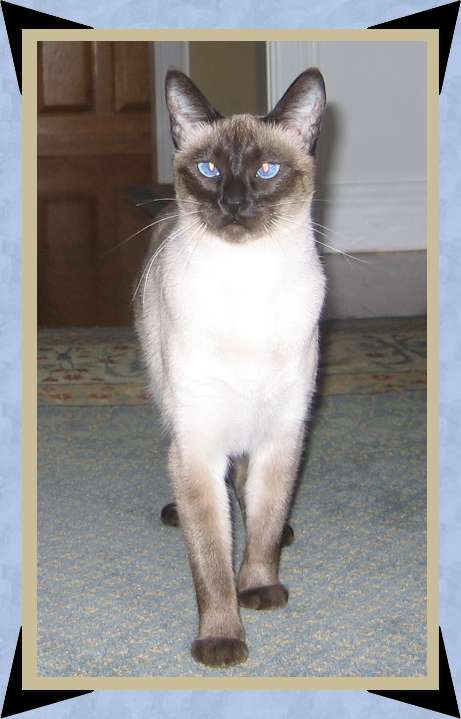 ---
All images, text, and all other contents of this site are protected by copyright law.
The contents of this site may not be reproduced, distributed, exhibited, published, or used in any form, in whole or in part, without prior written permission from the copyright holder.
All images, and text copyright © Black&Tan, 2000-2013 | All Rights Reserved | Contact
---