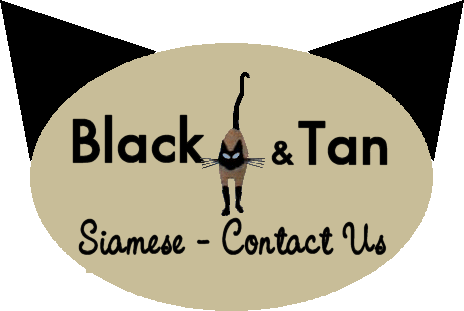 ---
Tell us what you think about our web site, our Siamese, or anything else that comes to mind.
We welcome all of your comments and suggestions.
If you are interested in a kitten from us please check our Availability.
Return to the Black&Tan Home Page
Copyright © 2009 Black&Tan. All rights reserved.