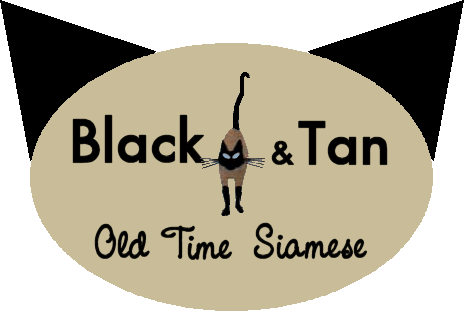 ---

Jessica Andrews - Who I Am song
The music used on this page is Who I am by Jessica Andrews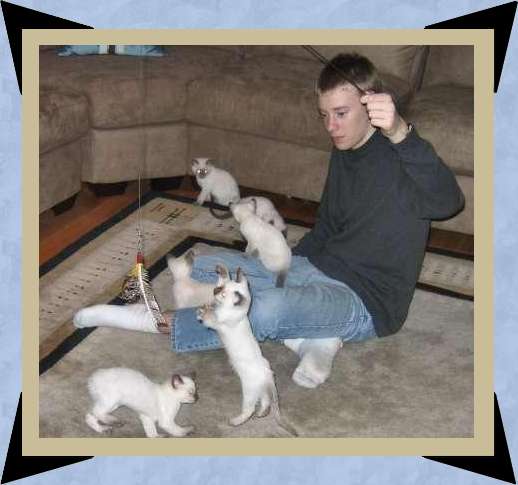 The dam (mother) and sire (father) of our kittens have not been line bred* in recent years. As a result of this and their different type (look) we get a variety of looks from our litters. Our cats have a large mix of many lines behind them so our kittens draw from a large pool of Siamese genes and each is individual in their looks. When we choose our breeding cats we look at their pedigree (family tree) first to make sure they are out crosses (not related) and then with an eye for how much line breeding they carry in their family.
As an example of their genetic diversity, I recently had a email with photo's from an owner of two of our kittens. She said both are good looking cats but that "I wouldn't peg them as siblings" This brother and sister can be seen on our Where are they now? page. They are Jude St. Legend and Jaya Lakshmi also seen here ( bottom of this page) as kittens. You can see Jude's profile in the kitten photo. Jaya does not have a straight nose like Jude. She has the familiar angle seen in many traditional Siamese.
* for more information on line breeding /in breeding click here.
Frames with multiple images are the same cat.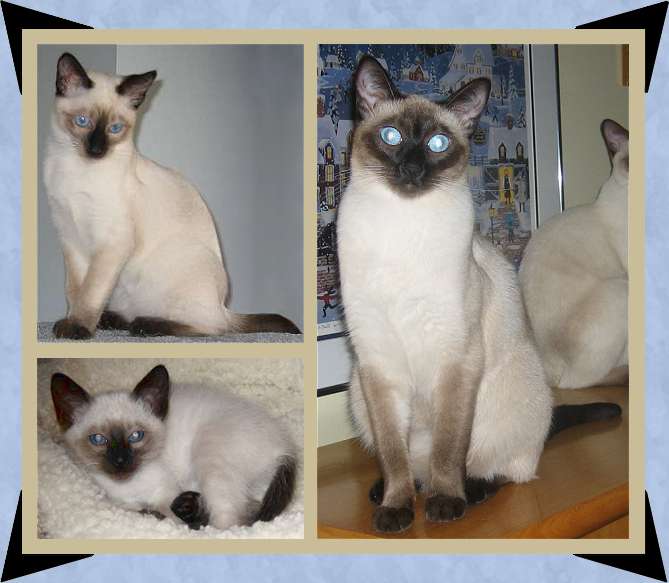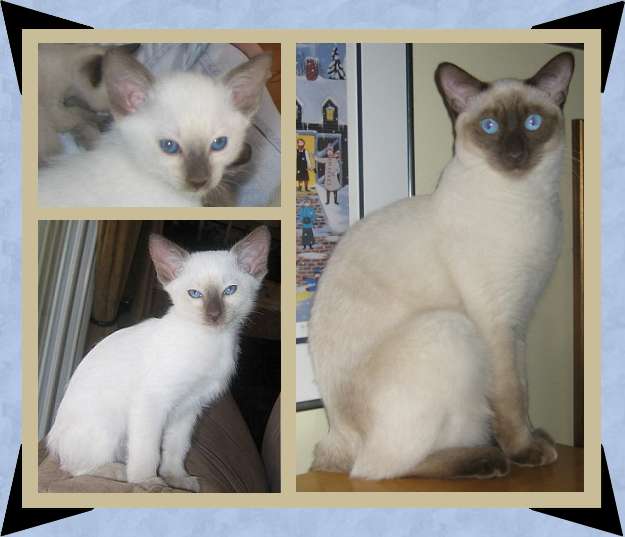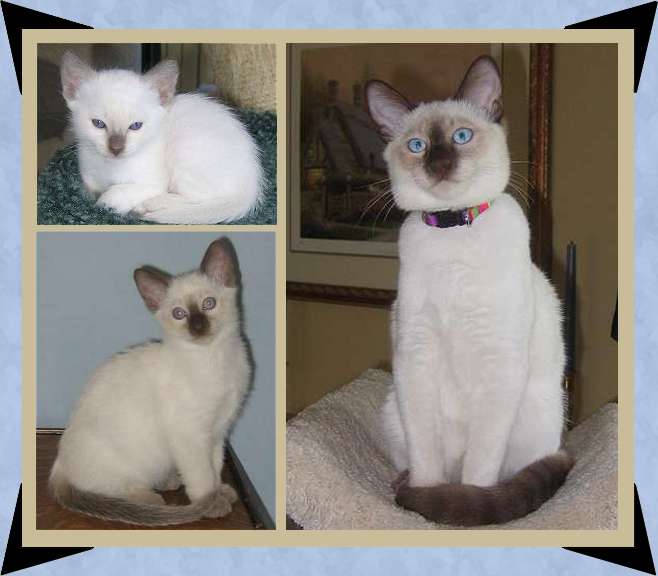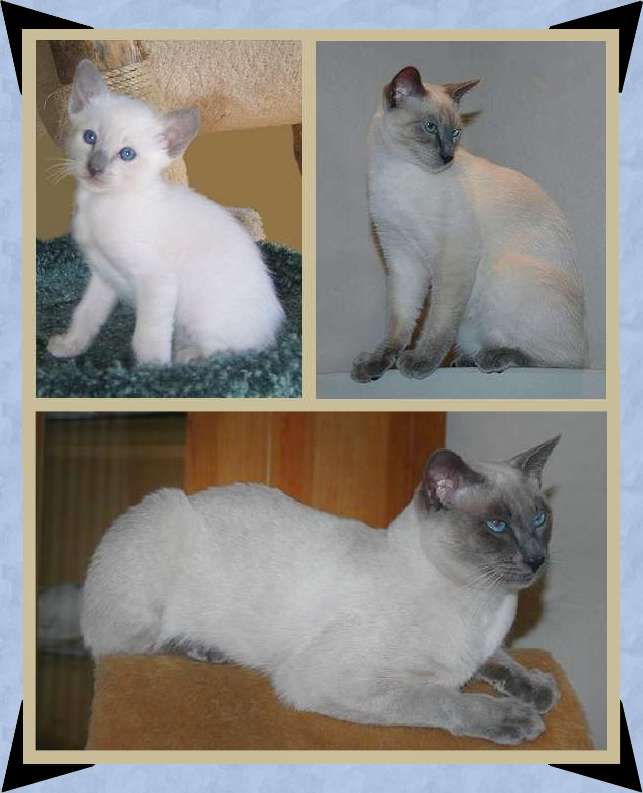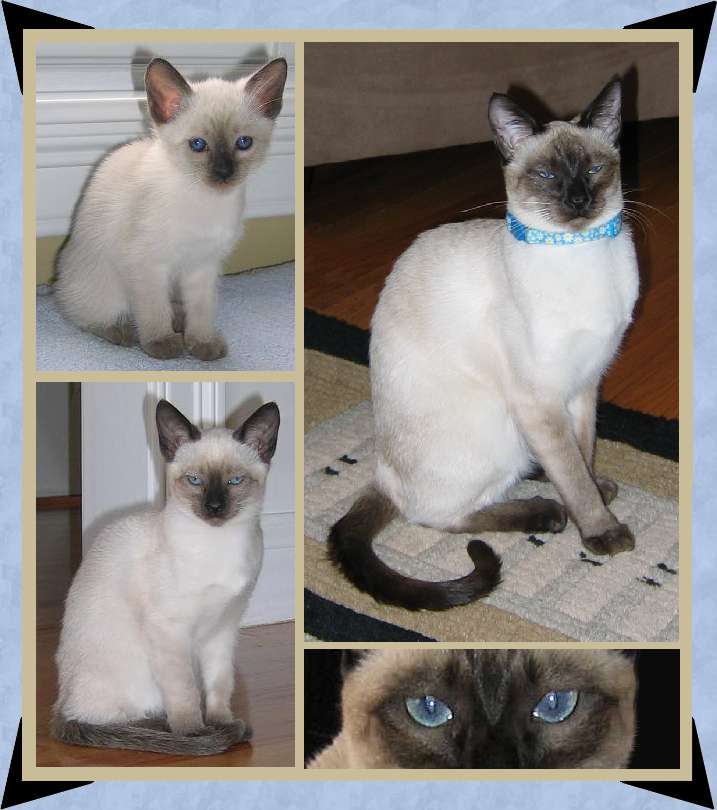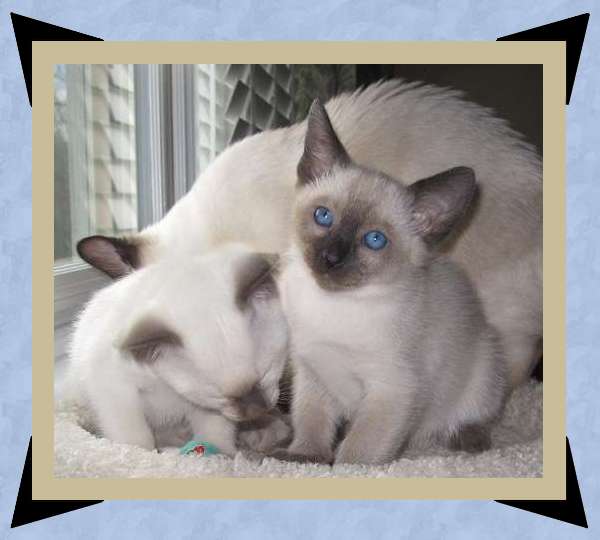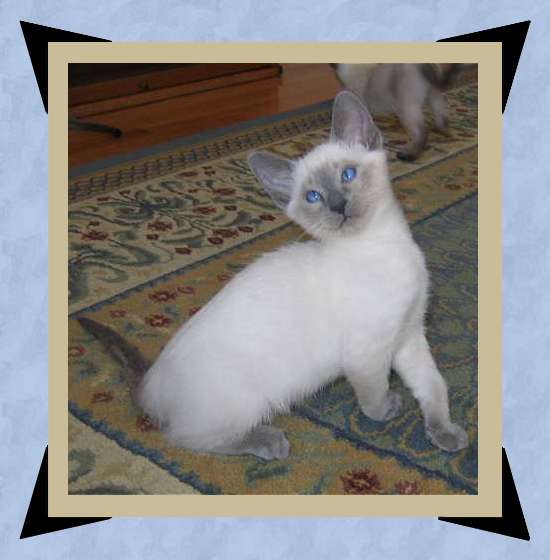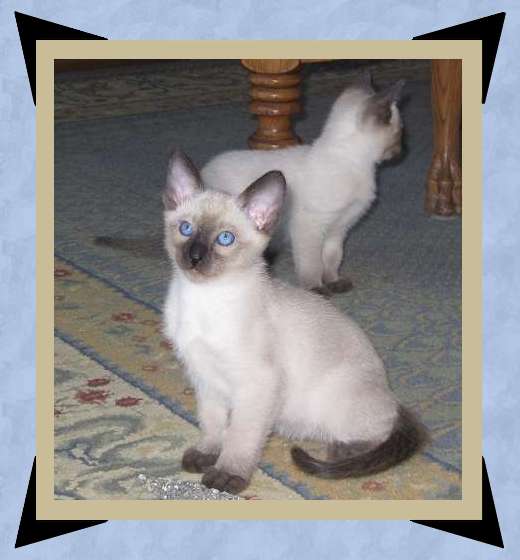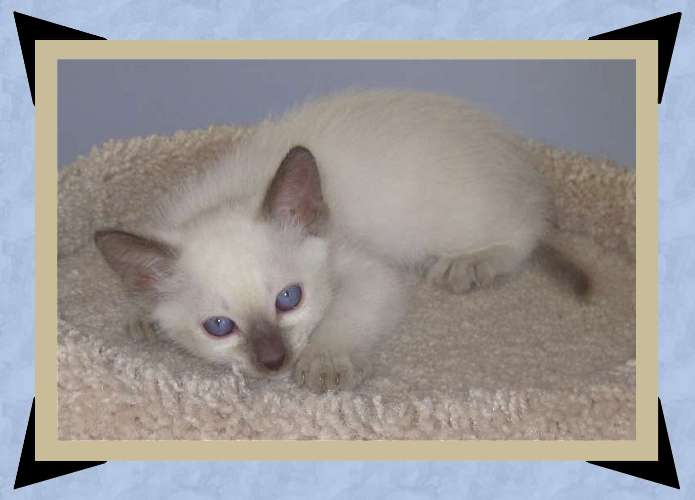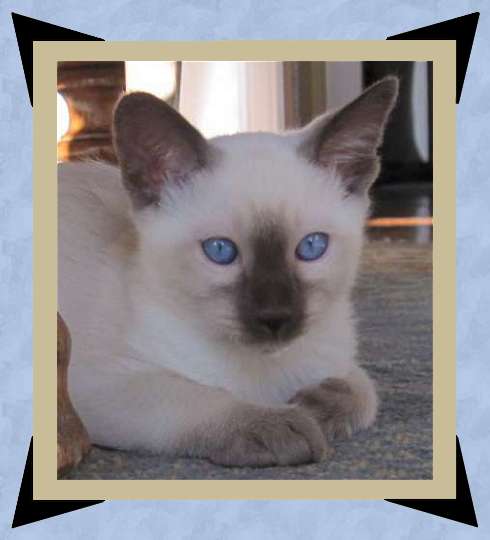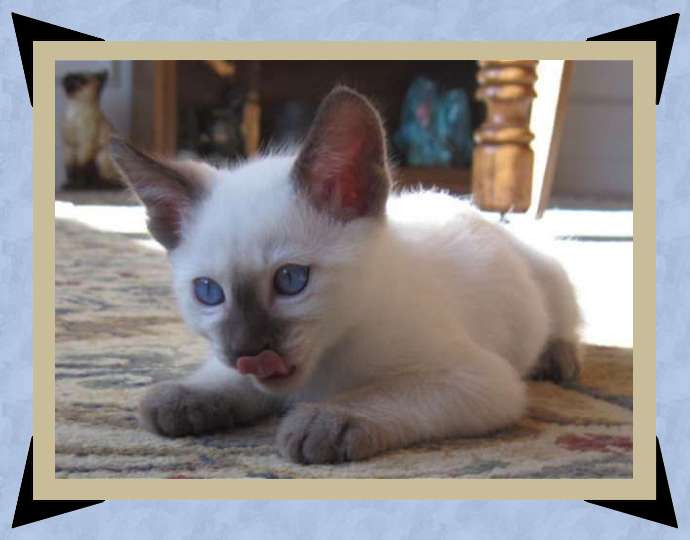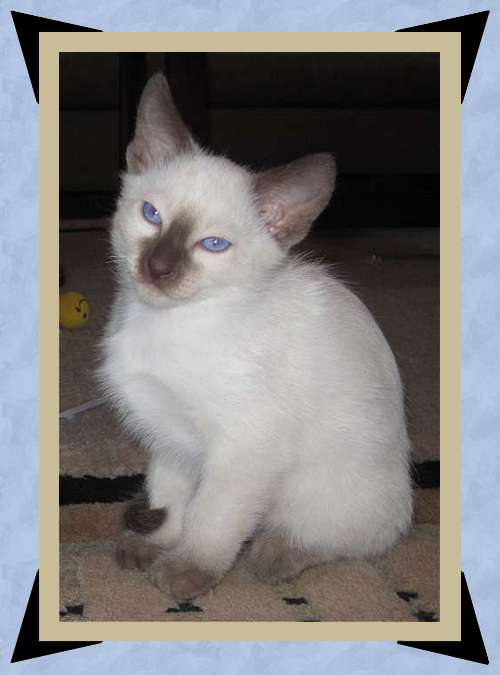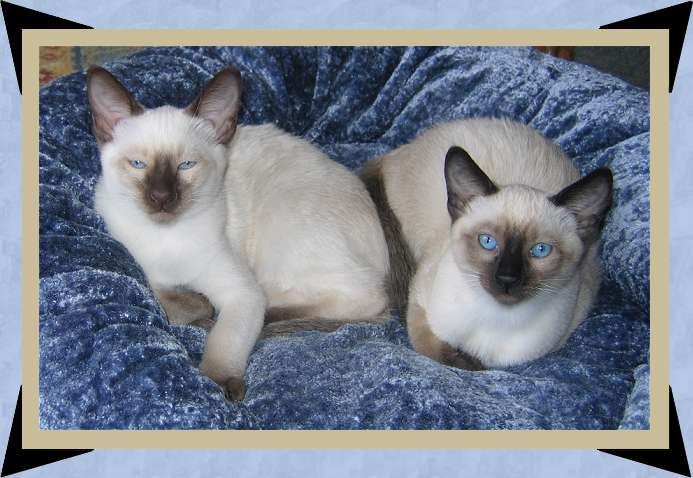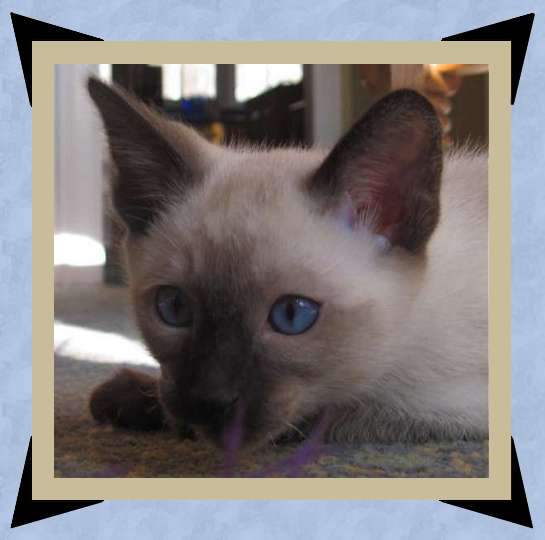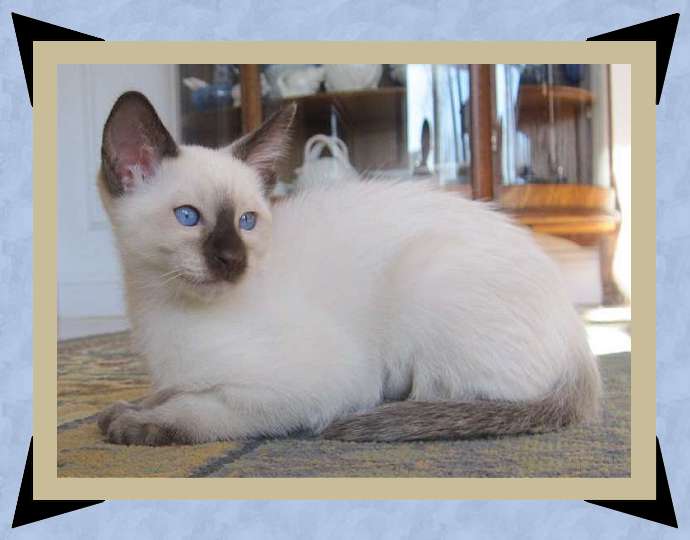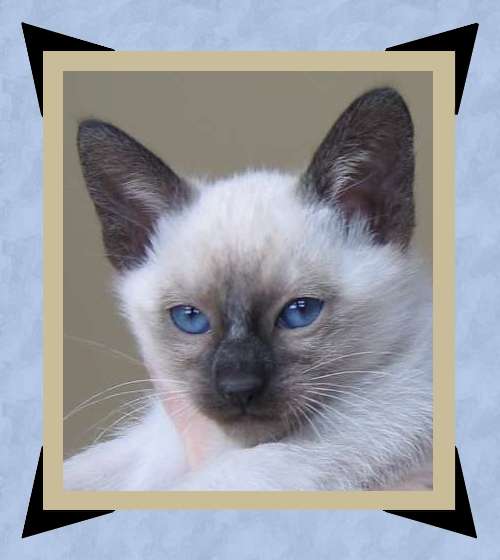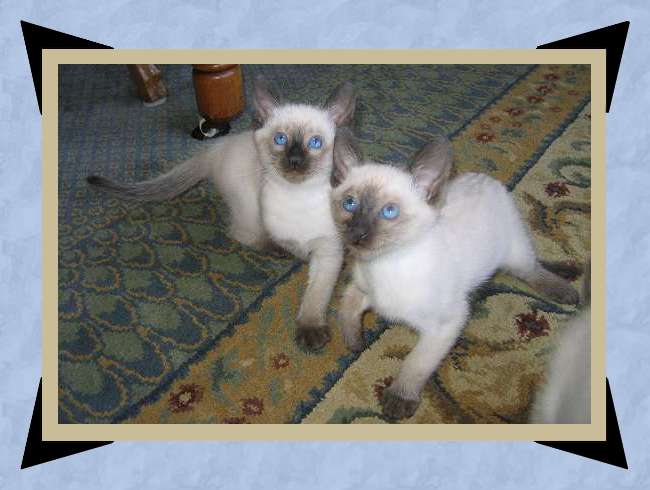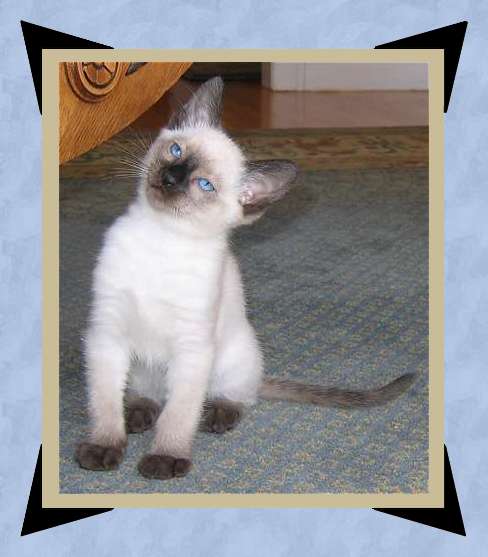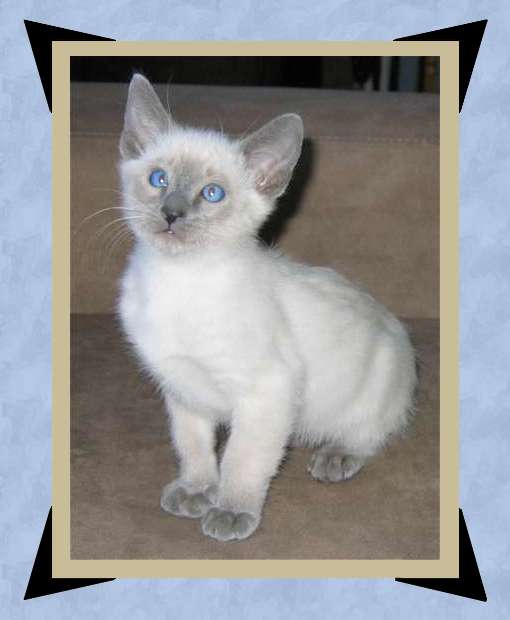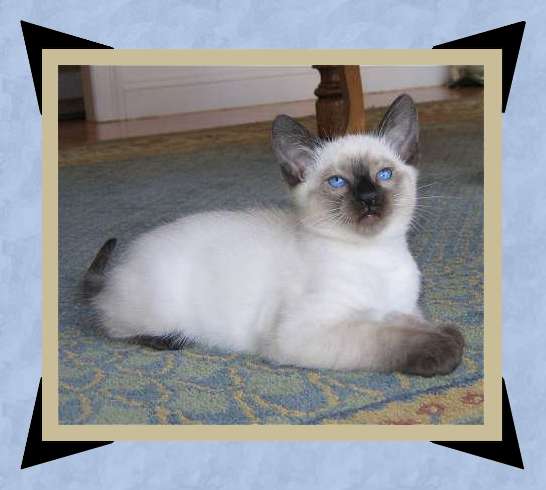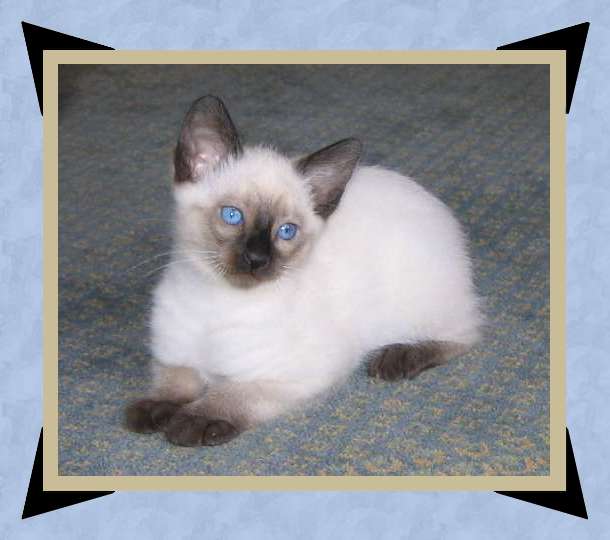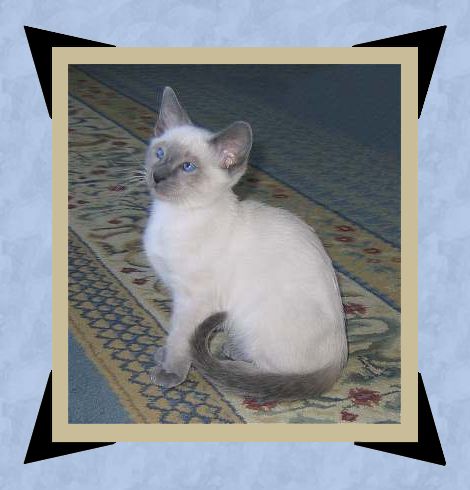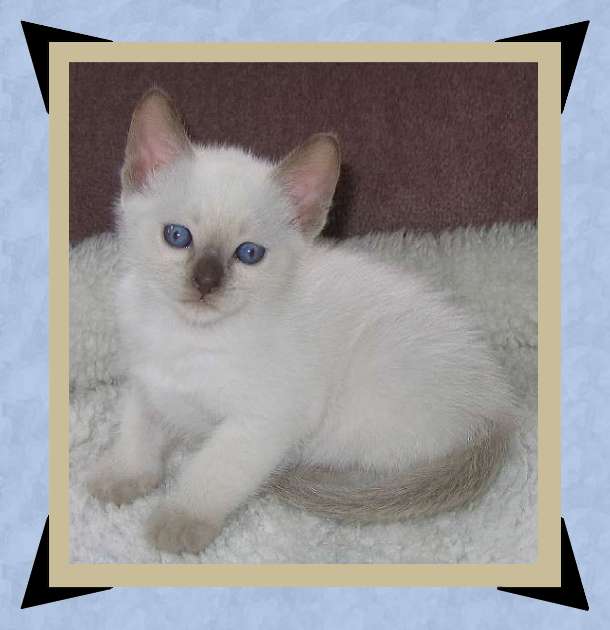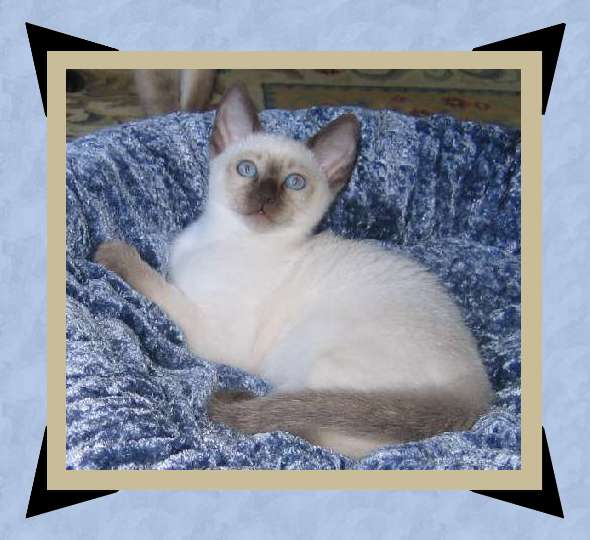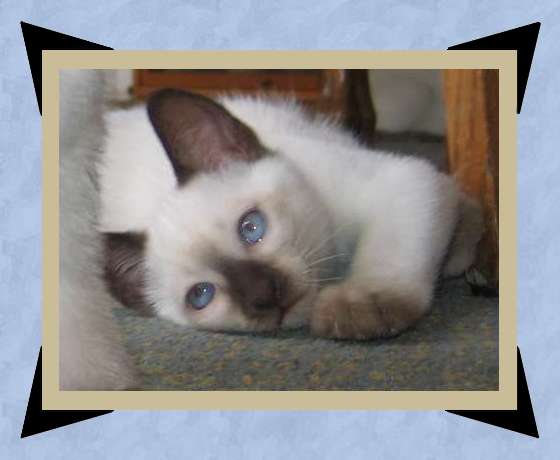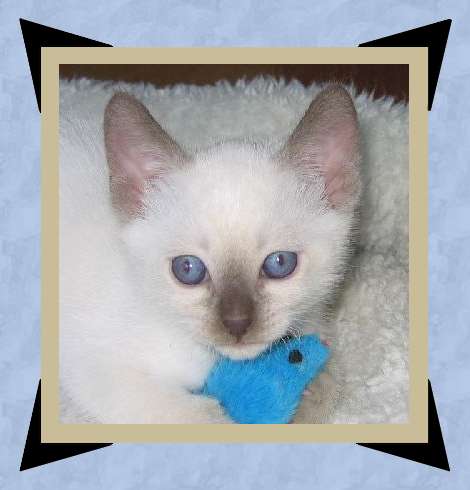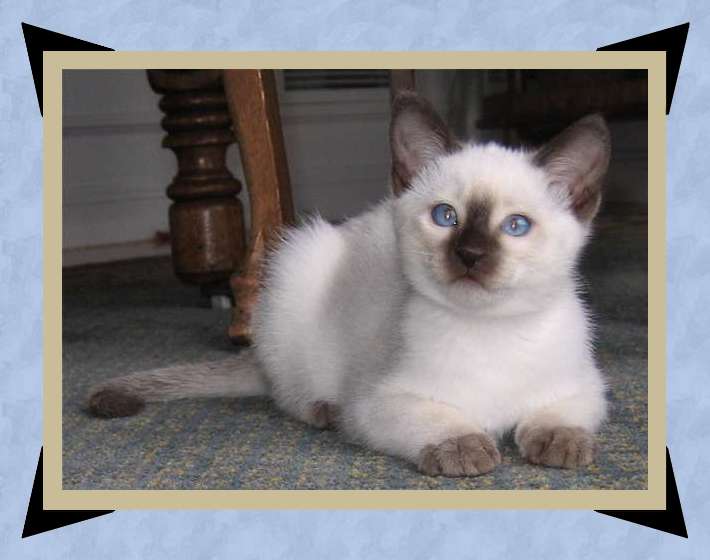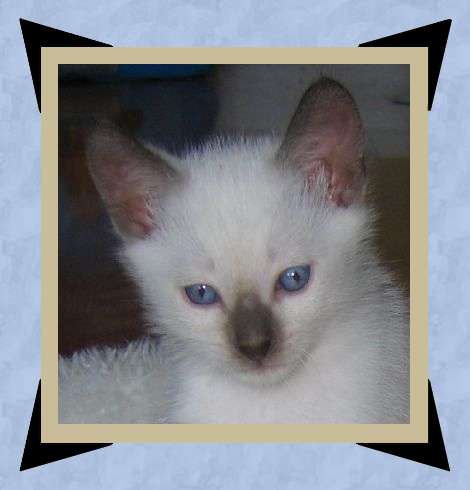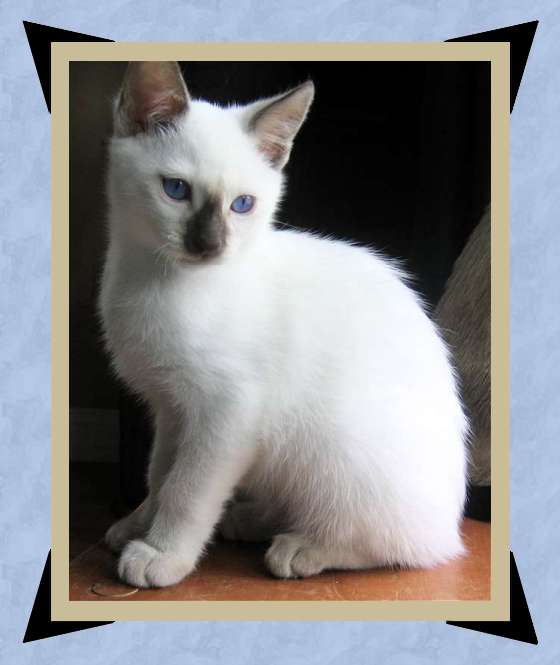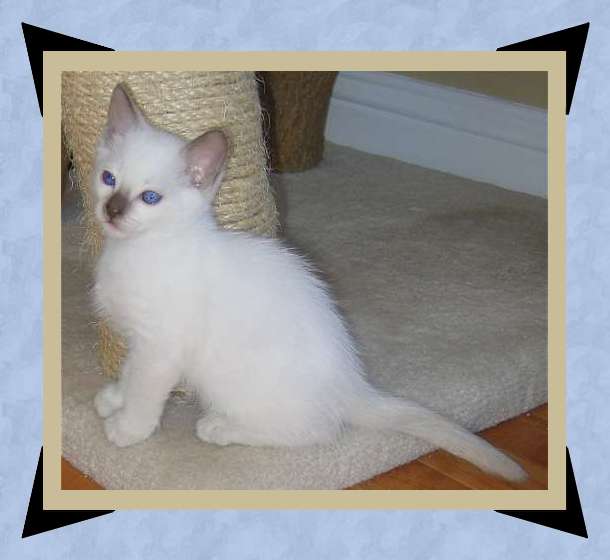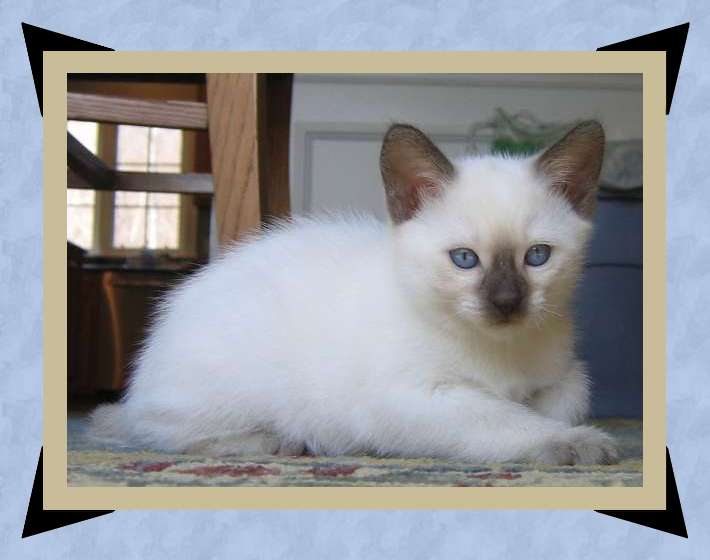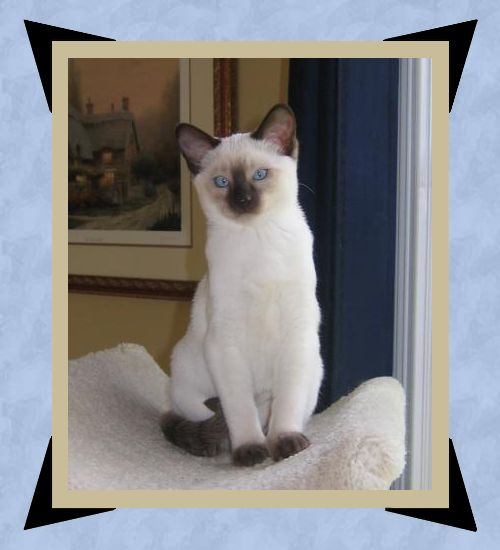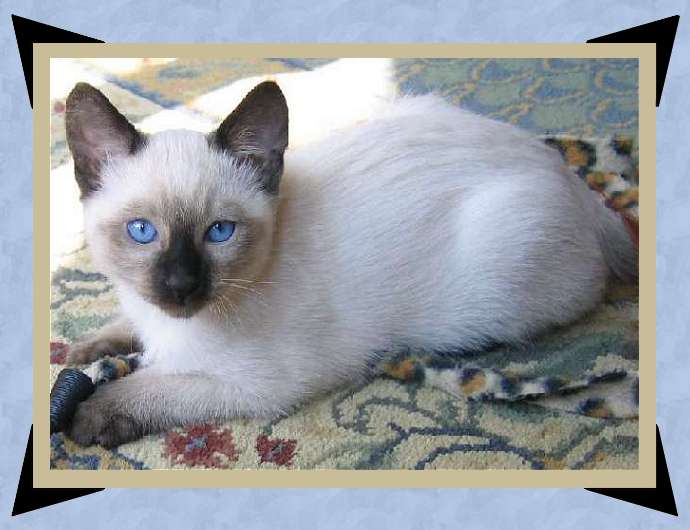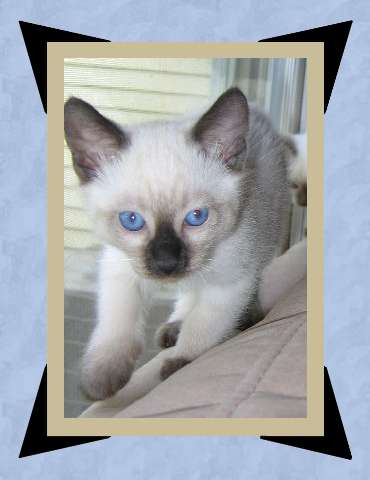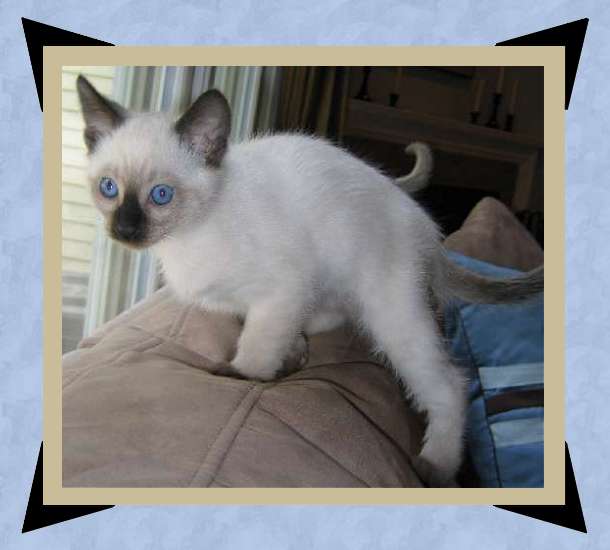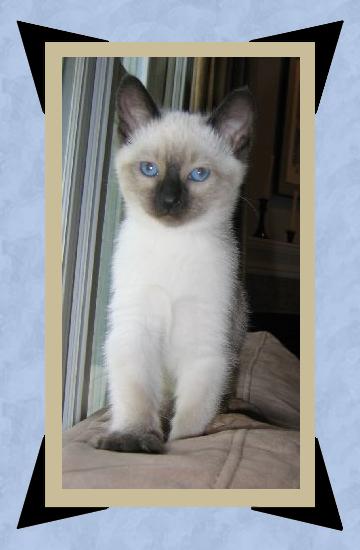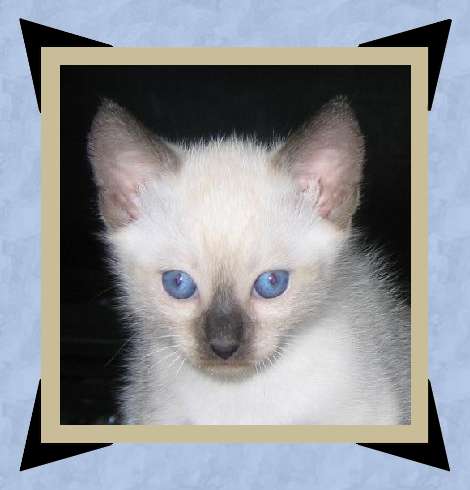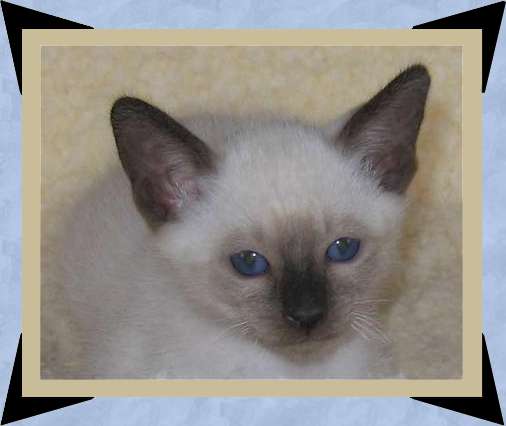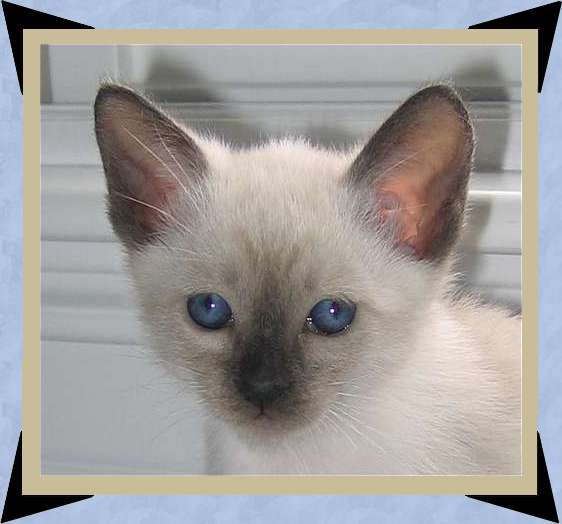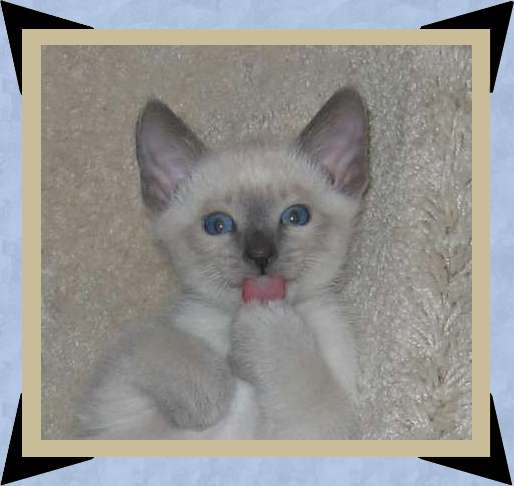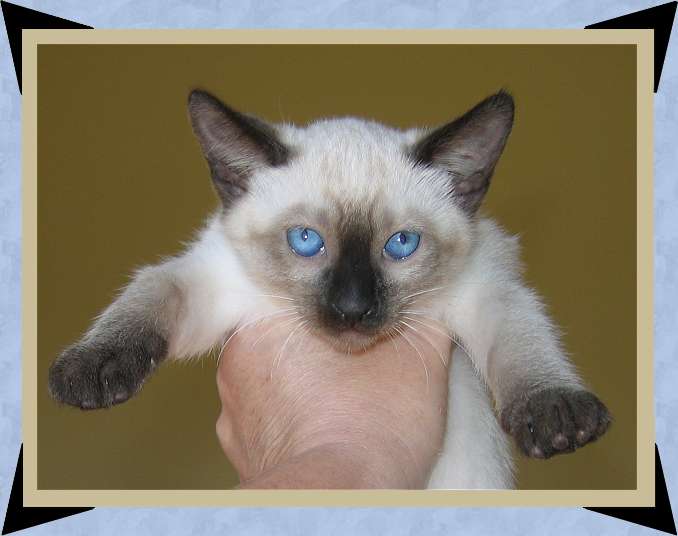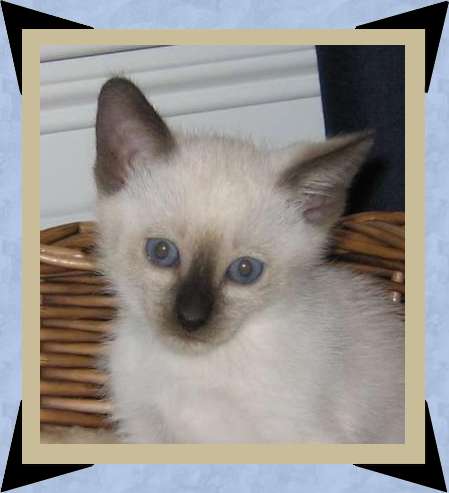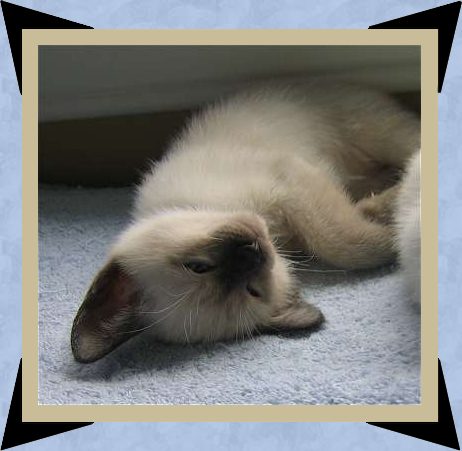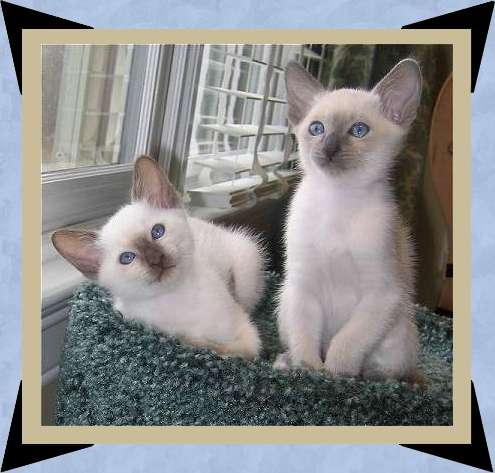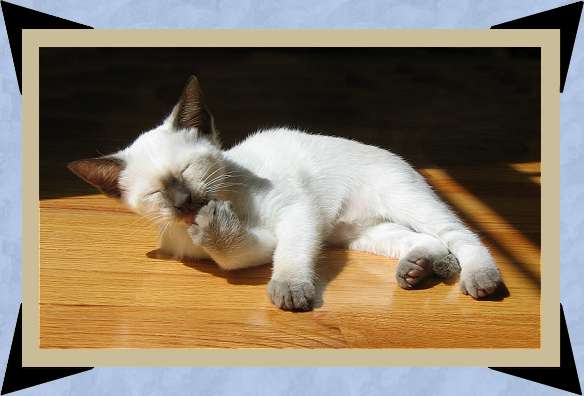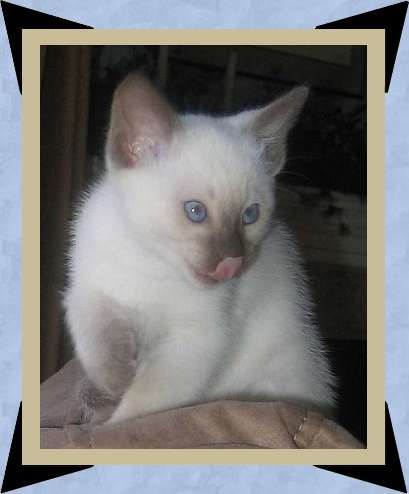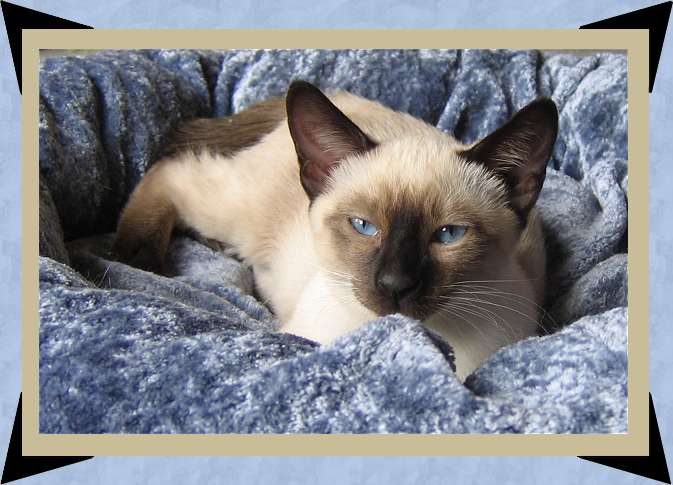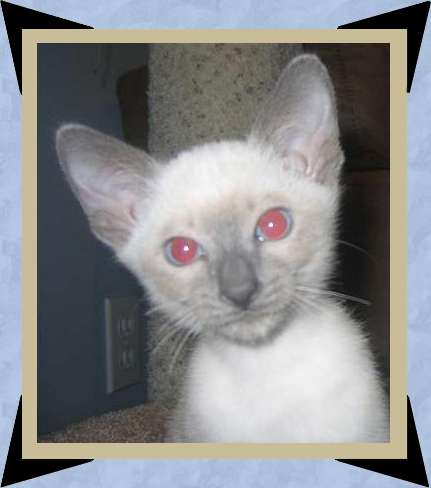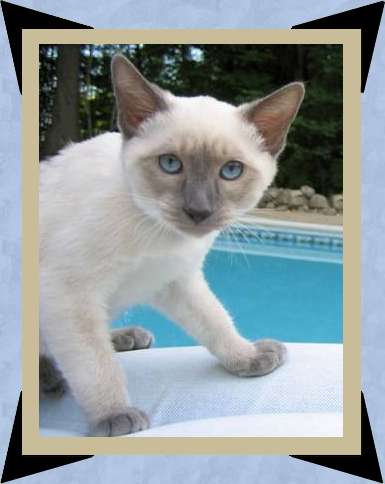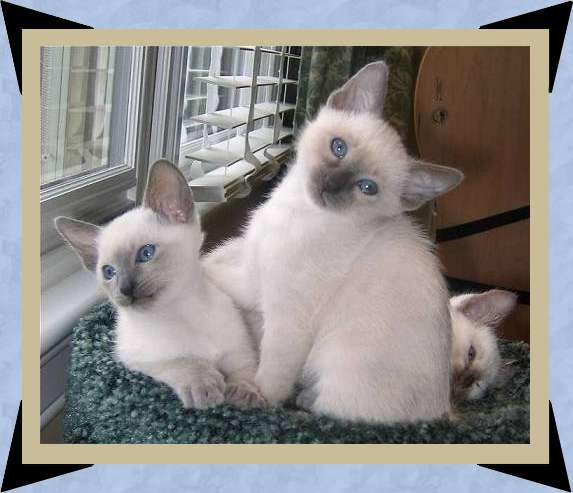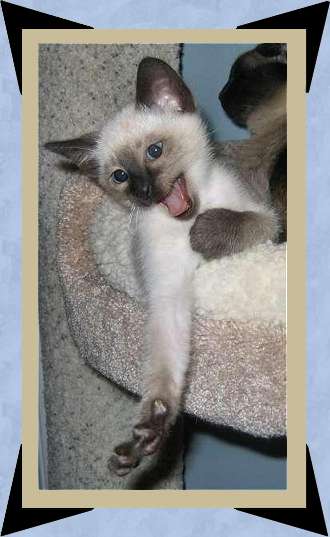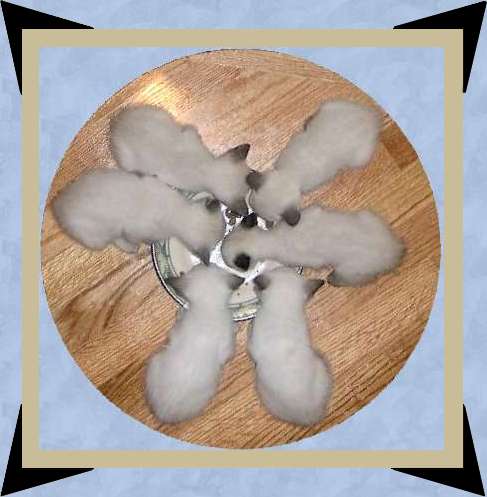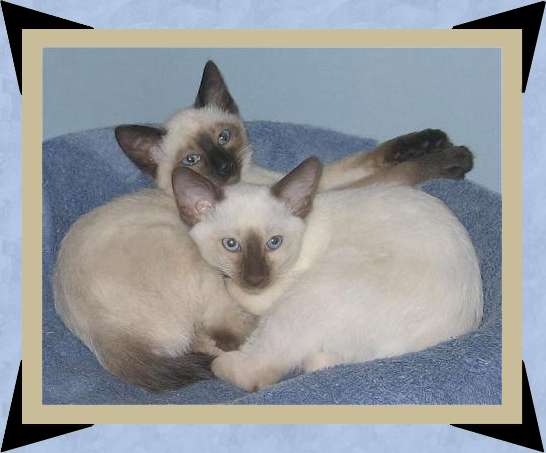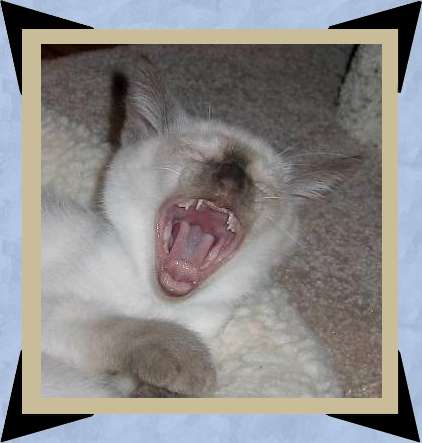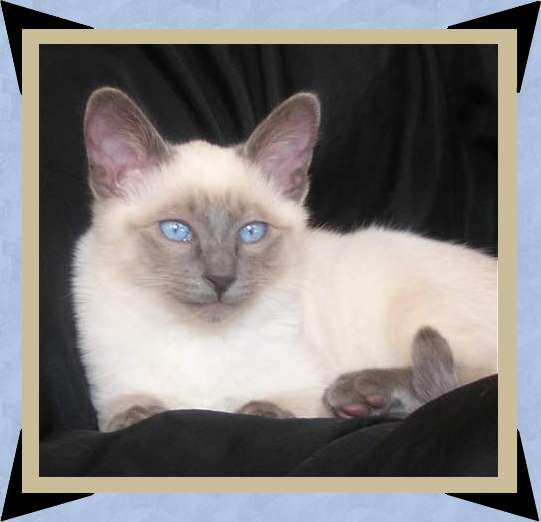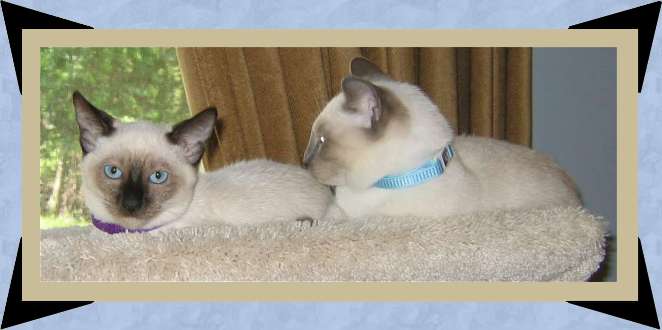 More photos of our kittens can be seen on our kitten diaries and "where are they now" pages


---
All images, text, and all other contents of this site are protected by copyright law.
The contents of this site may not be reproduced, distributed, exhibited, published, or used in any form, in whole or in part, without prior written permission from the copyright holder.
All images, and text copyright © Black&Tan, 2000-2013 | All Rights Reserved | Contact
---