Black&Tan Old Time Siamese
---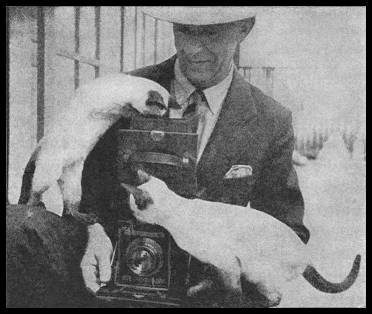 Stars and Siamese
I get so many people hot linking and reposting these photos to blogs and other websites that I've decided to remove this content. Fenya has been working on pinning celebrity photos to a pinterest board. Of course they all are featured with Siamese cats.
Celebrity Siamese Cat board on Pinterest
---
All images, text, and all other contents of this site are protected by copyright law. There are presented here for educational purposes.
The contents of this site may not be reproduced, distributed, exhibited, published, or used in any form, in whole or in part, without prior written permission from the copyright holder.
All images, and text copyright © Black&Tan, 2000-2014 | All Rights Reserved | Contact
---