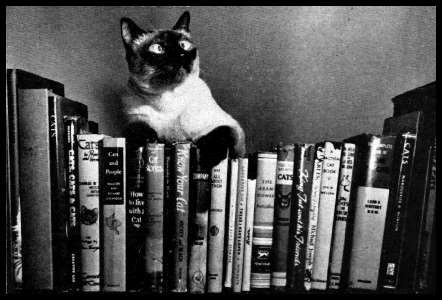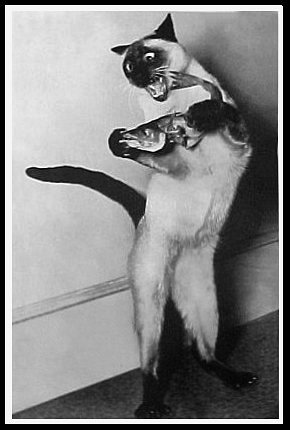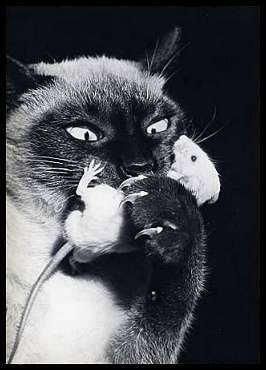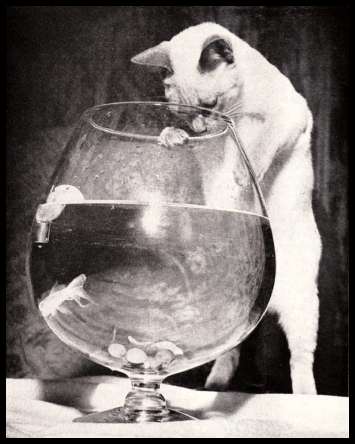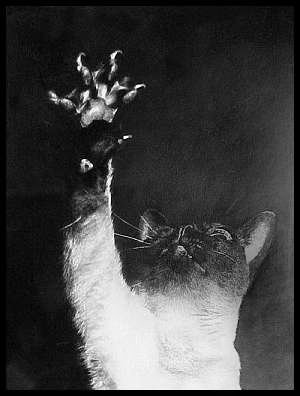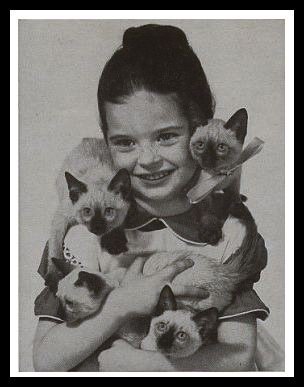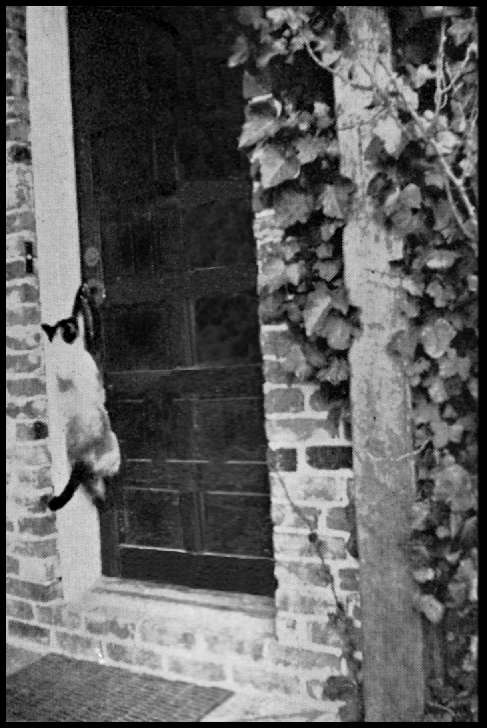 This Siamese jumped up held on with one paw and worked the thumb latch with the other.
Once he heard the click he jumped down and pushed the door open..
( back)
---
All images, text, and all other contents of this site are protected by copyright law. There are presented here for educational purposes.
The contents of this site may not be reproduced, distributed, exhibited, published, or used in any form, in whole or in part, without prior written permission from the copyright holder.
All images, and text copyright © Black&Tan, 2000-2008 | All Rights Reserved | Contact
---